Filter by Category
Online
Infection Control Recertification Course ONLINE (not ICP) (12771, 12772)
with Lynnea Adams

Next available session starts Sep 12, 2022
1 additional session on Nov 7, 2022
This course provides infection control guidelines and recommendations for the dental office. The course is based on the CDC infection and prevention guidelines, and includes information on disinfection and sterilization, products, and asepsis protocols. This course fulfills the NH dental infection control requirements for certification and license renewal.
 CEU:  3
Session 1 - Online: 9/12 - 23/22
Session 2 - Online: 11/7 - 11/18/22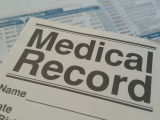 Medical Records Management (Online) (12837)
with Connie George

Next available session starts Oct 5, 2022 at 6 pm
This required class meets once as a group, followed by individual completion of required online activities. Topics discussed assist public health dental hygienists to understand and comply with legal requirements to properly handle patient medical records. Key concepts of the Health Insurance Portability and Accountability Act (HIPAA), the Family Educational Rights and Privacy Act (FERPA), and NH law regarding client abuse are included. Participants draft a Privacy Impact Assessment (PIA) and are required to complete learning activities prior to class end date.
CEUs: 8
Oct 5, 2022 6-8pm: In person class on the NHTI Campus
Oct 5 - Oct 26, 2022: Online class work is to be completed using Canvas Learning Management Sytem (Login Information will be provided after registration)